Toner Recovery Program

There are many companies out there who have unused toner cartridges in their offices and warehouses without any solution for them because of printer replacements, toners becoming end-of-life or overstock. The easy option is to turn a blind eye and dispose of them completely which ends up becoming waste or to leave them collecting dust and taking up invaluable space. Why not sell these unused cartridges to us. We will gladly take them off your hands! This is where Mediaform and our Toner Recovery Program come in.
Did you know that when toner cartridges are manufactured they consume almost three and half litres of oil when manufactured and most of the time, these cartridges are disposed of and become landfill. Billions of cartridges are also puchased by companies locally and globally every year and most of these end up in storage*. *Source: Office Green This also leads to wasted costs and expenditure on the initial purchase of these cartridges to the business or organisation. What we propose is that you pass these unwanted and unused cartridges onto us to be reused by others who may find a need for them. Think enivronmentally and act responsibly! Simply sell us these toner cartridges in exchange for cash so not only are you recouping your finances on the initial purchase of these cartridges but you are also assisting at keeping waste to a bare minimum.
We are more than happy to purchase cartridges of any brand, type or make including HP, Lexmark, Fuji Xerox, Brother, Kyocera, Konica Minolta, Canon, Samsung and Epson*, just to name a few. *There are CONDITIONS and EXCEPTIONS so if you have any questions please contact us. GENUINES & UNOPENED BOXES only please. Also, please call or email us at the below details prior to sending in or dropping off any unused cartridges so we know what cartridges they are and the number that you are considering offloading to us.
We will have more details posted on here in the coming weeks as well as diagrams to show you the process that is gone through in the recovery of these toner cartridges. For more information, please contact one of the staff here on +61 2 8857 0400 or email sales@mediaform.com.au

---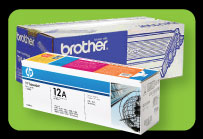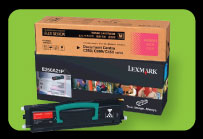 TO JOIN OUR PROGRAM & SEND US YOUR CARTRIDGES, PLEASE FILL IN THE BELOW CONTACT FORM WITH YOU FULL NAME, COMPANY NAME & PHONE NUMBER. IN THE DETAILS BOX, PLEASE FILL IN EACH CARTRIDGE YOU ARE PLANNING TO SEND INTO THE PROGRAM - WE NEED THE QUANTITY NUMBERS, CARTRIDGE CODES & BRANDS, WHETHER THE CARTRIDGES ARE NEW OR OPENED.
ONCE YOU SEND US THE FORM, WE WILL CONTACT YOU VIA EMAIL TO ORGANISE PICK UP OF THESE GOODS AND THE VALUE WE WILL PURCHASE THEM FOR.