About Us
MediaForm Pty Ltd has been a pioneer in the Printing and IT/Office Supplies industry for 30 years. Proudly 100% Australian owned and operated, the company draws on the vast experience of over 200 years of collective industry knowledge to deliver the premium in both products and services to its customers. Beginning as MediaForm Computer Supplies, the newly rebranded MediaForm services customers on a local and international scale to Australia, New Zealand, Fiji, Pacific islands and Tahiti, further stamping our massive growth and brand awareness.

From small beginnings, MediaForm has grown by striving to achieve a superior service for their customers, going above and beyond to deliver complete solutions unique to every client's needs. This focus in servicing customers has seen the company build a large group of long term relationships with companies, working closely to align their printing and technology needs.
MediaForm specialises in delivering their customers a total print solution. The company can provide expert advice on hardware devices and all areas of print consumables. Backed by their experienced technical staff for on-site maintenance and repairs, MediaForm also provides software solutions ensuring comprehensive data and reporting of printing and networks.

Working as a channel partner with the leading brands in the IT industry, MediaForm has a distribution network encompassing all corners of Australia and around the globe. The company works as suppliers of and partners with Hewlett-Packard (HP), Lexmark, Samsung, Fuji Xerox, OKI, Brother, Cisco, Lenovo, Apple, Microsoft and more, ensuring they provide the very best in product and servicing solutions.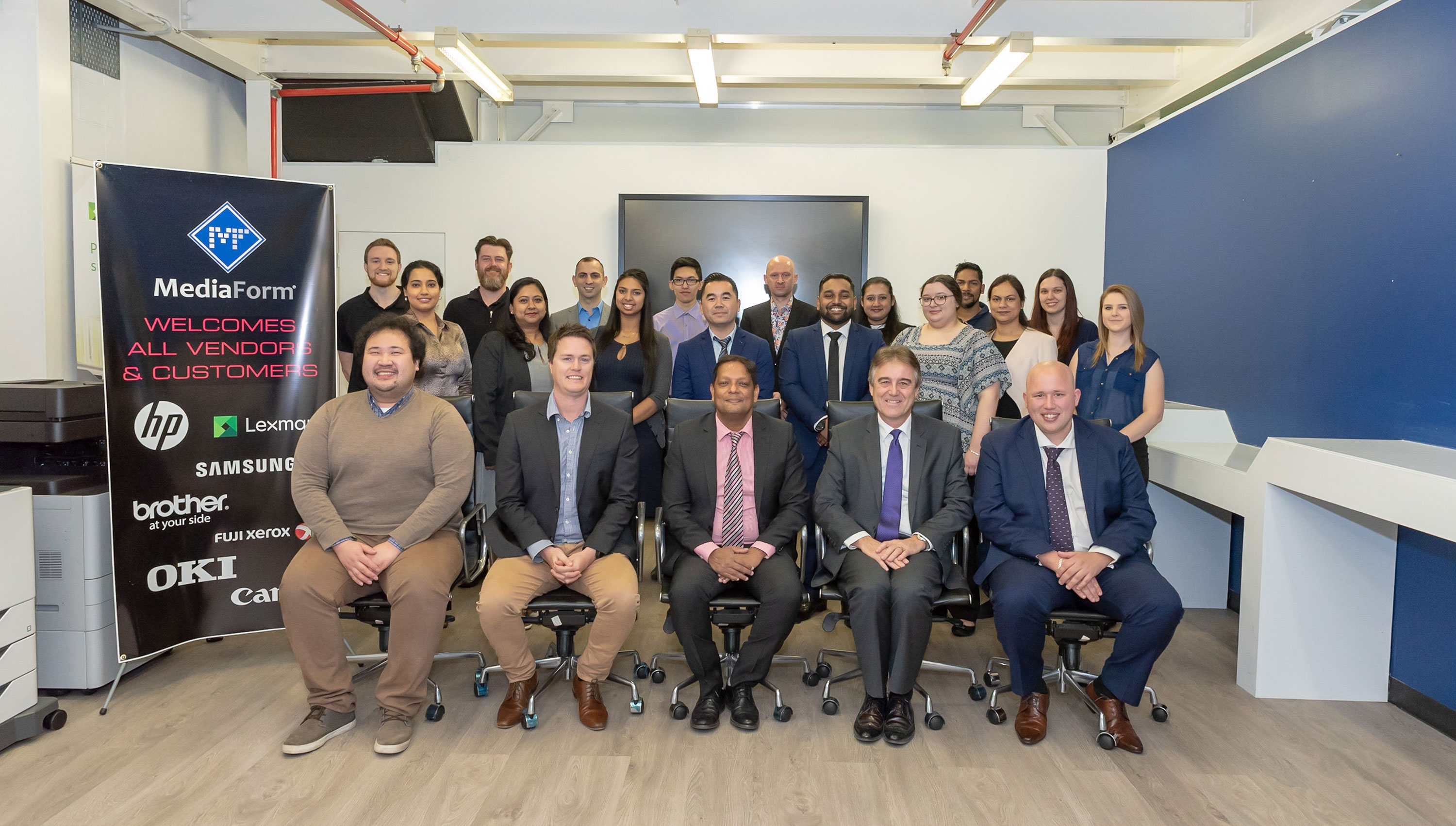 Image: Snappr