How To Guide: Printing Professional Quality Photos At Home
Photographs are a great edition to any home as they hold many special memories. If you're looking into printing photos at home, then you'll want to purchase a printer that has photo printing capabilities.
So how exactly do you create quality photo prints at home? Below we show you a few tips on how to do exactly that!
Is it worth printing photos at home?
The first question you have to ask yourself, is it worth purchasing a printer to print photos at home? If you're only going to be printing a few photos here and there, then you may want to consider printing these photos in store. Lots of department stores offer self-serve for printing of documents, including photos. Places such as Kmart or Big W offer these services. Due to the current situation with lockdowns, it may be worth looking into getting these photos printed online instead. However, if you are wanting to completely re-decorate your home with new photos, and know you'll be printing quite a lot. It may be beneficial for you to invest in an inkjet printer. Many printers these day's have the capacity to print excellent quality photographs, especially inkjets.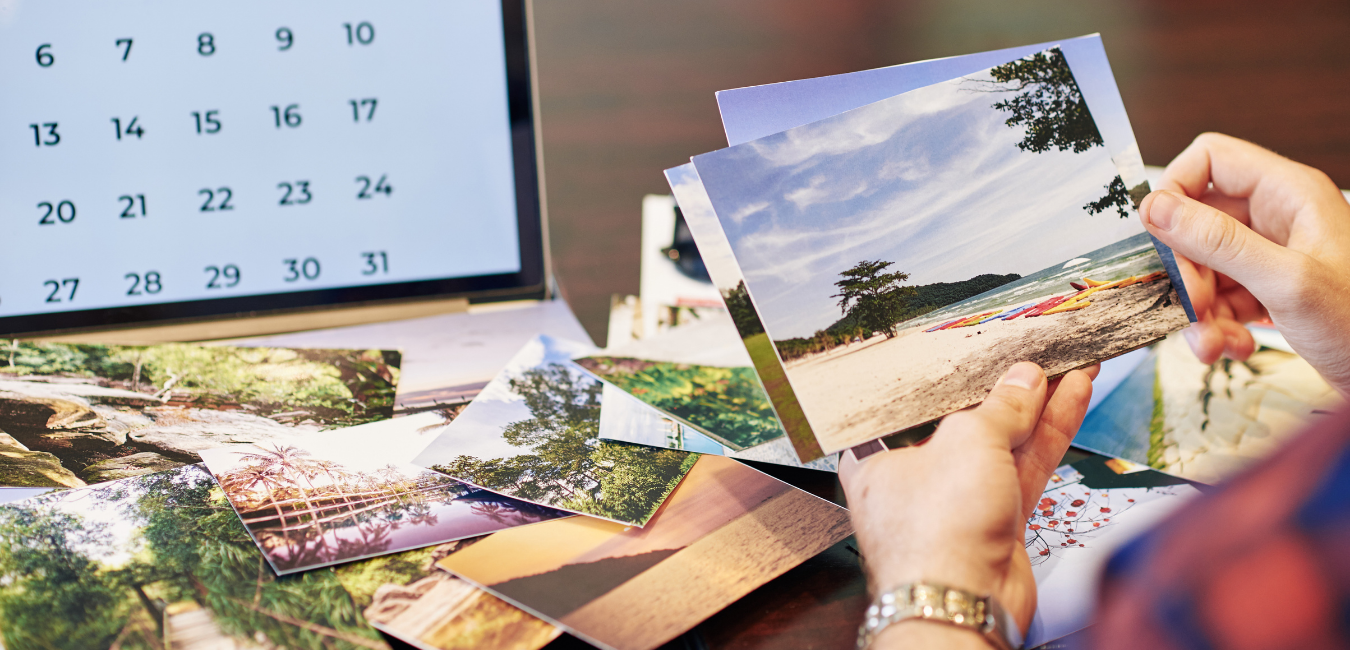 Below are a few tips to ensure you are producing the highest quality photos possible from home.
1. Purchasing a printer
The most important piece to the puzzle is a good quality inkjet printer. If you don't already have an inkjet printer at home, there are several great quality devices on the market. There are even devices built specifically for photo printing. Below are a couple we'd recommend.
Canon Pixma IX6850
This A3 printer prints both documents and photos seamlessly. It's able to print resolutions up to 9600 x 2400 dpi and houses a hybrid ink system. Showcase your work with professional, borderless prints on a wide range of papers, up to A3+ size. It's a great compact option and you can shop it here.
Epson Expression Photo XP-950
The Expression Photo XP-950 offers the best of both worlds, with up to A3 border free photo printing. It features a sleek, compact design to suit A4 printing and occasional A3. With 5760 x 1440 dpi printing resolution. You can shop it here.
2. Photo quality
A printer can only do so much with the supplies it is given. Printing a poor-quality image won't allow the printer to produce the best product. You'll want to check to make sure the images you are printing are of a high quality, to get the best results possible. Generally, the rule of thumb is to be printing photos that are around 300pixels.
To ensure the quality even more, you can try to shoot your photos in RAW format. RAW format is the best file format for uncompressed images. The file sizes are larger, but the quality is immaculate. All cameras can shoot in RAW format as well as some smartphones. Although it isn't necessary to shoot in RAW format, it helps up the quality a little.
3. Supplies
It's crucial to ensure you are using high quality supplies. Some people opt to purchase compatible or third-party inks which may be cheaper in the short term, but their quality is no where near as good as genuine OEM supplies. Investing in high-quality inks is a good idea if you're wanting to print photographs at home. Cutting corners when it comes to ink may result in poorer quality photos. At MediaForm we stock a range of high-quality supplies for your printers. You can shop them here.
4. Paper
High quality paper is another must for printing photos at home. There are several different types of paper to use and the type you want will depend on the results your after. Some of the common types include:
Gloss – produces shiny photographs and vibrant colours. Can sometimes have a reflective glare.
Matte – zero glare but colours are a little more muted.
Semigloss – in between gloss and matte. Less glare than gloss but still features vibrant colours.
Most people opt for the semigloss option as it gives you the best of both worlds, vibrant colours and minimal glare.
By following a few of the above tips you'll be a pro at printing photos at home in no time. There's nothing like filling your home with wonderful memories you can look at every day.
Recent Posts
HP Australia hosted their Annual Channel Partner Awards night in both Sydney & Melbourne, ho …

Christmas is just around the corner, so here's some ideas for the best tech Christmas gifts t …

How To Guide: Printing Professional Quality Photos At Home Photographs are a gr …